Spring Break is right around the corner. If you have not ever considered camp, here are 5 ways camp changes lives.

Each year 14 million children across the country head off to camps. However, did you know that those attending camp return home with much more than a camp t-shirt? A camp experience can give kids an advantage in school and in life that far outlasts the week or month they attend.
---
---
5 Ways Camp Can Make an Impact
---
---
1. Camp can build critical socialization skills
Did you know that on average, today's children spend more than 7.5 hours a day engaged with technology? Kids not longer spend their out-of-school time outdoors. Kids less and less frequently engage in hands-on activities and socialization opportunities. Instead, they are texting, messaging and often interacting online with much less face-to-face time.
Taking a break from technology at a camp can allows kids to develop vital socialization skills that help them learn to communicate face to face and socialization etiquette. Instead of looking down at a smartphone, texting, or communicating through a chat on a video game, camp forces kids to put down their devices, get involved, and communicate without technology.
Getting out an engaging in "play" is important to critical development for kids and young adults. The American Academy of Pediatrics (AAP) reports that free and unstructured play is healthy and essential for children to reach important social, emotional, and cognitive developmental milestones. Play also helps kids manage stress. Surf and skate camps give children plenty of "play" time, which leads to healthy emotional and social development.
2. Camp can give kids the confidence to try something new
It is not always easy to try something new, but jumping on a board with the encouragement from some fellow campers can show kids that sometimes taking a risk to try something new can be a lot of fun.
Camp is one very good, distraction-free way to give a kid the opportunity to explore a new interest. You never know what that interest might turn into.
Surfers and skaters are naturally encourages of others in the water or at the park. Have that encouragement from their peers helps campers to step out of their comfort zone and be confident as they learn new skills and work towards a goal.
3. Surfing and skateboarding become a lifestyle that encourages a life of exercise and health.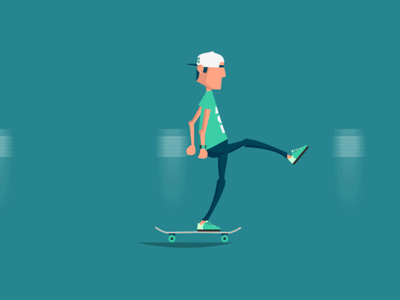 According to the Centers for Disease Control, obesity in children has doubled, and in teens has quadrupled, in the last 30 years. Surfing and skateboarding gets kids off the couch and busy having fun with physical activities.
The Nature Conservancy found that only about 10 percent of children spend time outdoors every day. Why? Kids say they aren't interested, they lack access and are uncomfortable outside. In the meantime, they're growing more and more attached to life in cyberspace and further detached from the natural world.
Once kids jump into the water or on a skateboard, they gain an entirely new perspective on getting out doors and exercise. Both become ways to enjoy time with friends and have fun. Once you catch the surf or skate bug, the love for the water or cruising around on a skateboard stays with you for a lifetime. Camp provides kids the perfect opportunity to for kids to see what they've been missing in the great outdoors and the perfect incentive to get off their devices and enjoy activities in the fresh air.
4. Surfing and skateboarding nurtures creativity, perseverance and resilience.
In surf and skate, you will fall sometimes. But you quickly learn to get back up and try again. The kind of encouragement a kid receives at camp makes it a great environment to endure setbacks, try new (and thereby maybe a little frightening) things, and work towards the improvements that come when you give something another try. Learning to overcome that fear of falling (failing) is just part of the lesson. Campers learn to not let the failure define them, but to get back up, try again and keep their eyes on the goal ahead.
Campers also earn that their skills can only grow through dedication and perseverance. There are no short cuts in skateboarding.  As in life…to succeed at anything of worth, you need patience and dedication – skateboarding and surfing is no different.
5. Camp builds independence and confidence.
Philliber Research Associates found that 70 percent of parents noted that their child gained self-confidence while at camp. Campers grow during their time away. Whether they are working through feeling a little home-sick, learning to cooperate with a group of new friends, or attempting a new activity that pushes them outside of their comfort zone, kids walk away feeling a stronger sense of personal pride and self-reliance. Camp allows kids to practice making decisions for themselves without parents guiding their every move. They learn how to make daily choices in a safe and caring environment.
When a child attend camp, they campers also learn how to work alongside others. They build meaningful relationships, the learn to make decisions and to accept guidance from others. All this contributes to a new found independence and confidence.
---
And there is more….here are some of the stats on how camp changes lives:

92% say people at camp make them feel good about themselves
74% did something they were afraid to do at first
Source: ACACamps.org
---
Camp Changes Lives!
Invest in your kids. Sign up for our Spring or Summer camps through IslandCamps.com
2018 Spring Surf Camp
Boca Raton March 19 – 23, 2018
Deerfield Beach March 26 – 30, 2018
2018 Spring Skate Camp
Week 1 March 19 – 23, 2018
Week 2 March 26 – 30, 2018
2018 Cocoa Beach Surf & Skate Camp
June 18 – 22, 2018