So you are heading off to college? You are excited, scared, and nervous all at the same time. Island Water Sports is here to help. Shop these essentials and bring a little bit of home with you to campus.
Check out our favorites to make dorm and campus life a breeze this year.
SHOWER ESSENTIALS
Don't forget to bring towels. And, if you are living with roommates, make sure you know which towel is yours. Grab our favorite Island Water Sports Towel. They are thick, soft, and will help your represent your hometown whether jumping out of the shower or hitting the campus pool. (Tip: Consider purchasing more than one so you are guaranteed a fresh towel even when you haven't gotten to laundry during the week.)
Athlete's foot is a real thing. Avoid it at all costs Shower shoes are essential for anyone who shares a public bathroom. Grab a pair of Reef Escapes and wear them in and out of the shower. Crafted with soft cushion rubber, a contoured footbed with unparalleled arch support, and superior strap strength, you'll never worry again if your feet can keep up with your spirit when walking all over campus. Water friendly and PVC free, these sandals are the perfect versatile and environmentally friendly shower shoe.
Keep your skin soft and smell like home with Florida Salt Scrubs in a variety of Florida inspired scents. Working ingredients supplied by mother nature, Florida Salt Scrub's globally renowned salt scrubs are crafted from pure mineral rich sea salt crystals collected from the waters of the Atlantic ocean.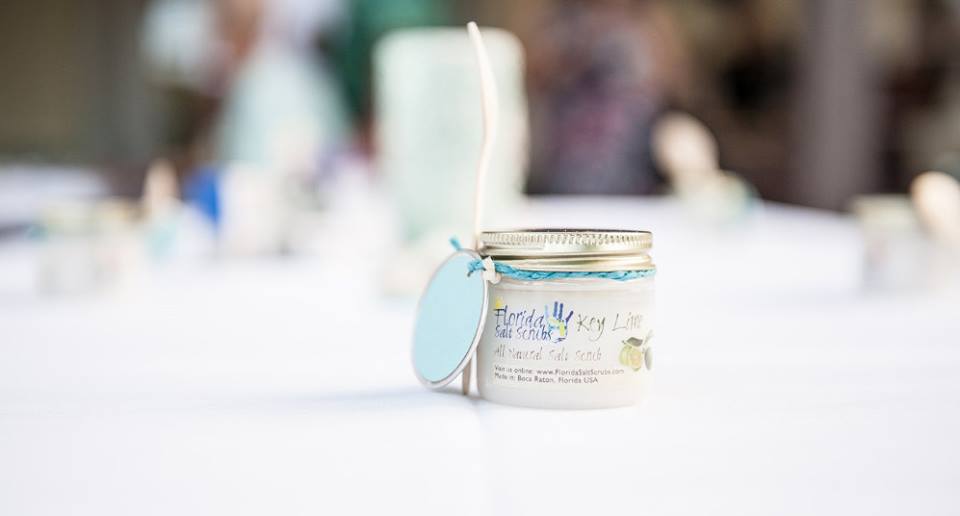 Keep your hair looking fresh with great products for both guys and girls. BYRD Hairdo Products started in 2012 when professional surfer and Newport Beach, Calif. native Chase "Big Bird" Wilson set out to look slick.  Motivated by the legend of his great grandfather's hair tonic and barbershop, Wilson began his quest to create a modern-day pomade. Tried and tested by members of the BYRD Flock, every BYRD creation is guaranteed to deliver an effortless style that leaves those college women flocking.
Sun Bum is small company in located in Cocoa Beach, Florida that started making products for their friends and family. They create tried and tested formulas with quality ingredients that smell amazing. From sun care to hair care, Sun Bum has you covered while you are on campus.
---
---
STAY ENERGIZED & HYDRATED
Even if you'll be eating most of your meals in the cafeteria, it's nice to have a good cup on hand to keep your morning coffee warm and your afternoon drinks cool.  Offered in a variety of colors and styles, Corkcicle is the answer. Crafted from stainless steel with triple insulation, this vacuum-sealed cup just doesn't quit. It keeps your beverages cold for 9+ hours and hot for 3. And, stays cold even longer with drinks containing ice — even out in the sun. With its easy-grip sides, no-slip bottom and shatterproof, you'll enjoy stylish, spill-free sipping every day.
Sometimes you need a boost while pulling an all-nighter. Tailwind is the perfect solution for a quick energy lift to get you through the day. Tailwind stick packs are perfect for fueling on the go. Just tear and pour into a water bottle for 200 calories of Tailwind goodness, no mess, no fuss.
---
---
STUDY IN STYLE
Forget a briefcase of cash, with the cost of college books your backpack may be worth even more. Backpacks are an essential for college. Herschel makes quality bags that keep you looking good on campus. Herschel Supply's Classic Collection has been throughtfully designed from the ground up to include details that aid in all of your daily journeys. Featuring timeliness silhouettes inspired by the world around us, each piece evokes a bit of nostalgia yet offers modern functionality.
A heavy study session is not the same without some good tunes and a great pair of headphones. Grab these Skullcandy Hesh 2 headphones and drown out every other distraction around you. Hesh 2 features Supreme Sound™ technology producing attacking, powerful bass; warm, natural vocals; and precision highs.
Relax with smells that bring you back to the beach with Ulu Candles. There is nothing better than the smell of surf wax for late night study sessions. It's the perfect motivation to conquer the week and get you hyped for the weekend.