Preparing for Boca Bash? Make sure you have your suits
Shop the #BocaBASH Collection
---
---
So, you've begun to prepare for Boca Bash – Boca's Unofficial party of the year. Filled with hundreds of boats, questionable dance moves, and plenty of liberations. From those showing off everything from boats to bikinis, Boca Bash has quite a reputation. You will find lots of  people drinking and a few inexperienced minors attempting to navigate Mommy and Daddy's boat through a sea of inflatable swans, paddleboards and partygoers.
Maybe this is the first time you've even heard of Boca Bash and a friend somehow convinced you to join this party on the water or you may be a Boca Bash veteran. Either way, Island Water Sports wants you to stay safe and have fun with these 12 tips to get you ready for the annual event!
---
---
1. Go with a group of friends you trust and make sure at least one is an experienced, sober boater.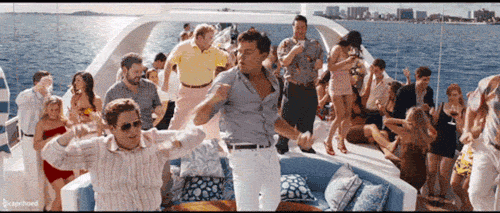 The only way to get to Boca Bash is by water craft. Navigating any vessel in a sea of bodies and other loosely monitored floating devices  can be tricky. So choose your friends wisely. With a party this big, things can get gnarly quickly. In the chaos, you'll want to surround yourself with people who are respectful, and who will take care of you when mid-day party chaos starts to break loose. Boca Bash is Boca's biggest party of the year, and with large crowds & drinks, it is great to know you have friends to watch your back.
---
---
2. Swim to Impress
Make sure you have that perfect suit for the day. Island Water Sports has picked out some of the hottest swimwear of the season for you to look your best in and out of the water. Stop by our deerfield beach  store for the best selection in South Florida.  We are open 7 days a week and 6:30 AM on saturdays so we got your back for any last minute must haves.
---
---
3. Boat Responsibly
A word about boating while intoxicated or boating under the influence…When you mix water and party-goers things can get bad really quickly. In fact, a Boca Bash underage party goer nearly drowned a few years ago . To keep everyone safe, officials have stepped up patrols. All-in-all they will let you have a good time, but you can bet that officials will conduct their usual safety inspections. Stay safe! Always have a designated driver. If officials suspect you have been drinking prepare to be breathalyzed.
---
---
4. B.Y.O.P.F.D.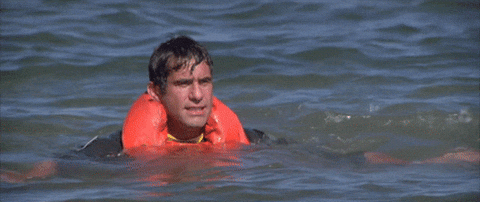 You won't only be busted for B.U.I.s….. with safety as a big concern, local officials are tight on the rule of one Flotation Device per person. Make sure you have enough life vests for EVERYONE on the boat and bring extras to cover those who might hop on or off during the day. AND, while you are boat-hopping, bring your own personal flotation device and skip the ticket!
---
---
5. Best Raft Wins
Float in style. Grab a float that shows some personality. From gumball machines to gummy bears, the selection is endless.
SHOP Island Water Sports Inflatables
---
---
6. It's All Fun Until the Barnacles Get You
We live in paradise. The blue waters just call your name in Lake Boca, But, beneath that beautiful blue lies barnacles and even some sea urchins. MARK MY WORDS. You will jump, fall, or get pushed in.  So, protect those feet.
Grab a pair of Havaianas and skip that visit to the ER.
---
---
SHOP Island Water Sports Sandals
7. Protect those Shades

When you are sporting those shades and hopping between boats, there are bound to be mishaps. We have the perfect solution. Croakies….
SHOP our selection of Croakies, in Store, at Island Water Sports
---
---
8. If it's not waterproof, leave it at home

More often than not, your phone is going to die. Or you won't have service. Or it will end up at the bottom of Lake Boca. Our tip is… leave it at home. If you need to bring your phone to Boca Bash make sure to protect it with a waterproof case.
SHOP Seawag Waterproof cases
---
---
9. Big Brother is Watching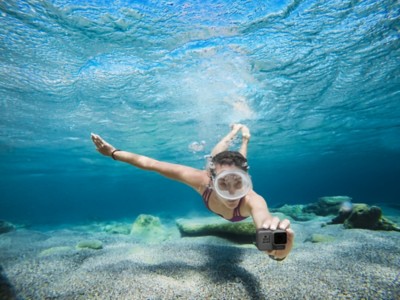 Now, remember that we live in an age of Social Media. Anything you do (even under the water level) could end up in your parent's, boyfriend's, or bosses inbox in just a few minutes. So, make wise choices. But if you want to record some epic fails for yourself, stop in Island Water Sports to grab the new Go Pro. And, don't forget that floaty backdoor to keep your camera from being fish food.
---
---
10. Stay hydrated, hydrated, hydrated!
Bring LOTS of water. Boca Bash makes for a long day on the boat and water isn't available unless you bring it.  always the best bet to stay hydrated. Also, keep yourself fed if you plan to drink. It is always better to have some food in that gut before adding the liquid diet. And, lastly… make sure to have a place to trow your trash. Let's keep our ocean's clean!
11. All aboard

With all the boats, a bit of sun, and drinks, it is easy to forget what boat you came on. So make it a point to remember the name of your vessel. Also, boarding without a ladder can be tough. Seriously…they even made a thriller about this. So skip the humiliation all together and swing by the local boat shop to grab a portable ladder. You will be happy you did.
---
---
12. Have Fun and Float on
LOCAL TIP: Try to get to the sandbar by 10:00am for a good spot. Or, to keep your boat safe, park farther away and bring a dingy to get close to the party.
Need more info. Check out Boca Bash's Facebook Page and Instragram
Please clean up your mess so our oceans and the event can live on. Tag your photos this year with #bocabash #bocabash2017. And, share your Boca Bash tips in the comments.

Stay safe, enjoy the paradise we call home and have fun this Sunday.