Helping Houston
With the remnants of Harvey still affecting our nation, we know 2017 hurricane season is packing a punch. So many are still evacuated in the Houston area and many are coming home to see the immense disaster left behind. Island Water Sports is praying for the families in Houston and partnering with Southside Skatepark to do what we can to help. Join us as we
CLEAN OUT OUR CLOSET FOR HOUSTON
. Island Water Sports will be a drop off all weekend long.
Head to our event for more information.
 You can also give back until Monday midnight by shopping online at
IslandWaterSports.com
---
All Eyes on Irma
Now, all eyes are on our local stations as Irma continues to strengthen in the Atlantic. As the storm strengthens, how can you get ready? Safety is our #1 priority. Local10.com has a
Hurricane preparation guide
to make sure you and your family are ready for the storm before you head out to catch some surf.
(Download it here)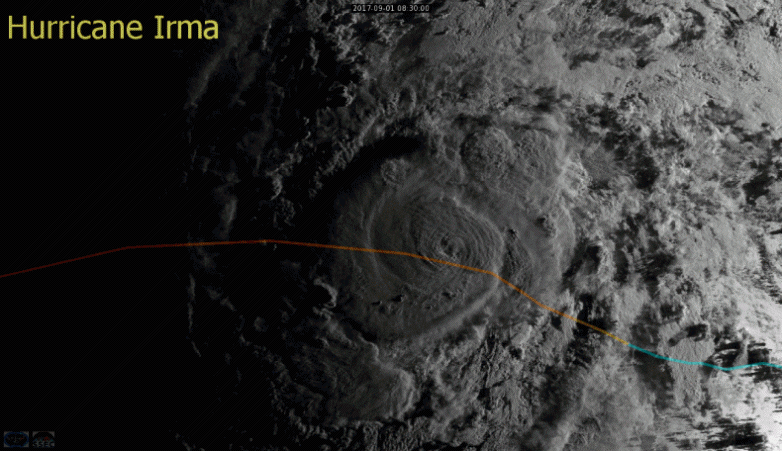 Surfline reported

, "

As the East Coast enjoys the afterglow of a good swell,

and the western Gulf tries to figure out how to recover, our attention and concerns are directed to a rapidly intensifying hurricane in eastern Atlantic.

Hurricane Irma

 has strengthened 50kts in 24hrs to become a 100kt Cat 3 cyclone and is forecast to remain a Major Hurricane through the weekend as it tracks westward toward the Caribbean. "
"Irma is undoubtedly going to generate a significant amount of attention and coverage over the next week or two. It has a very classic, westward-marching Cape Verde-storm feel to it and there are very reputable models showing impacts anywhere between the Gulf of Mexico and Nova Scotia around next weekend. This highlights the uncertainty in longer-range hurricane prediction but it is very normal for this type of wide range of outcomes to exist this far out in the forecast.We are going to see a large variety of model solutions over the coming days, and we encourage everyone not to jump on any single model run —

expect some change

, especially beyond the five-day official forecast."
So while Irma has the potential to create a significant swell, it also has the potential for landfall. . The East Coast may potentially see a building swell from Irma as early as the second half of next week. And, behind Irma is another tropical wave that has been given a 40% chance of formation. For this week, we need to continue to keep our eyes on the tropics and Pray for Waves but also pray for God's grace from the storms heading our way.
Check Back for Updates on the Storm's Path
---
Hurricane Irma Update from Surfline
Storm Details
Catagory 3 Hurricane Irma rapidly intensified to 100kt winds with a minimum central pressure of 956mb in the 5pm NHC advisory on Thursday afternoon. Irma is tracking west-northwest at nine knots but is expected to continue generally heading westward through the weekend. Conditons are favorable for further intensification during the five-day outlook and Irma is forecast to be an even more powerful storm as it nears the Caribbean next week. There is significant uncertainty in Irma's path next week, ranging from the Gulf of Mexico to the Canadian Maritimes.
Good Things About Irma
• Irma already generating swell
• Additional strengthening forecast
• Expected to be a long-lasting tropical system
Bad Things About Irma
• Potential to impact the Caribbean and others as a Major Hurricane
• Additional strengthening forecast
• Expected to be a long-lasting tropical system
So with the outlook for waves looking good, we thought we would share our favorites with you to get ready. Surfline claims, "Average surf heights are higher in September than in August for just about every surf spot in the USA. Why? You guessed it: hurricanes. It's also because we start getting more swell from frontal systems as we move into the cooler months." Read their very informative article with tips and tools to maximize your water time and grab everything you need at Island Water Sports.
---
9 Things We Can't Live Without During a Hurricane Swell
Fu Wax
Bigger surf calls for better gear. If you're planning on paddling out for a hurricane be sure You have Fu Wax on your step up board. You're gonna need it to keep your feet in position on those gnarlier then normal take offs. We've traded in the days of 
methodically groomed bumps of traditional surf wax for the new hot, stringy mess of this hyper-tack goo wax from Brazil. We'll be honest, Fu Wax is gonna stick to your board bag, car seats, and chest hair but when you land that  air reverse without a slip, you too will be a believer. available in base coat, cool, cold, warm and tropical.
If you're a surfer from Florida you've heard this saying, "The lighter the leash the less the drag". this is true when speaking about the weak wind slop in which us south Floridians have come to embrace. But when it comes to Hurricane swell it is important for you to have the right equipment. Avoid the long swim of shame by switching out your comp leash for a FCS regular 7 foot leash. This will give you that extra hold you need if you find yourself  nose-diving out the back on the first wave of the set. Shaka bra.
---
Yeti Cooler
Built to last, the YETI Tundra 45 qt. Cooler is everything you need to weather the storm. The "keep ice forever" technology will keep your hurricane party bevs chilled and your snacks fresh.  The Yeti Tundra has a freezer-style sealing gasket to help keep hot out and the cold in, so when the storm has everyone stressing, your Yeti will be as cool as a cucumber. Plus, its bear proof! Hopefully you won't have to worry about this during a hurricane but it's good to know.  The lid is secured with a full-length, self-stopping hinge that helps prevent hyper-extension and breaking, and the nylon rope and textured grip handles provide easy carrying.
---
The Rinse Kit
– Forget about filling up your bathtub to take sponge baths, fill up the Rinse kit. The RinseKit will  provide you with a no pump no battery required pressurized shower for up to three minutes. RinseKit stores the strength of a regular household spigot or sink and can be quickly filled with hot or cold water. The RinseKit holds up to 2 gallons of water with a spray nozzle that offers seven different settings from jet stream to soaking shower.  It comes packed with thoughtful features, including: compact design with a 2 gallon pressure chamber, built-in ruler to measure fish, folding handle for one-handed carrying, and easy-to-remove lid to stand on for changing. The RinseKit comes with a Hose Nozzle, 6′ Hose, Hose Bib Adapter, On/Off Valve, and Quick Connect.
---
Wireless speaker
It's bad enough to lose power but to sit in silence is unnecessary. Luckily for less than $40 the Barnacle can make you the life of the Hurricane Party, with their waterproof, float-able, wireless speaker. Did we mention it stores 1,000 songs? It's like this thing was made to ride out the perfect storm. Plus it keeps a charge. So, plug it in now and you'll have groovy jams on deck while any hurricane  this season boogies its way on up the East Coast. Check out some of the rocking features this little boom box brings to party:
– Stream your music from any Bluetooth® enabled device.
– Small enough to stash in your jacket pocket or toss in your pack.
– Durable construction and portable design make this wireless speaker perfect for on the go.
– 4GB Built in memory that allows you to sotre up to 1,000 MP3 songs with continuous play in or out of the water
-Submersible up to 6ft for one hour.
-Non matter how it is dropped in the water, the barnacle will always surface with the speaker face up, keeping your tunes afloat and jamming.
-Sand & Dust Proof
---
Nixon Ultratide
Like most humans, you have become undoubtedly dependable on your iPhone or android to tell you what the tide is doing, how big the swells gonna be and which direction the wind is blowing. but what happens when a hurricane shows up and you lose power? charging these devices becomes challenging and your precious all-knowing phone or computer becomes a big paper weight. So now what? You can't ask Siri what the outgoing tide is at Deerfield Beach, but you can ask the Nixon Ultratide. Only the Ultratide grabs real-time data from 
Surfline
 and displays the current surf conditions at over 27000 surf breaks world-wide. Current conditions are displayed on the watch's face with detailed reports including tide status, wave height, wind direction and speed, swell direction, and the temperatures of both the air and the ocean.
The Ultratide uses a battery like a regular watch so no charge necessary. The battery lasts at least one year, and to restore it, you ship it back to Nixon. Nixon will replace the battery for free and service all the gaskets to make sure the watch stays water-tight.
Our favorite feature: unlike most tide watches, the silicone band is super soft and has a locking strap to avoid slips. 
---
AND – Do not forget to head to IslandWaterSports.com to  get instant access to surf cams all up the coast!