Join Island Water Sports as we host a
traditional Hawaiian paddle out
in memory of the students and the staff we lost at
Marjory Stoneman Douglas
Join us this Sunday as we paddle out to honor:
Alyssa Alhadeff,
Scott Beigel,
Martin Duque Anguiano,
Nicholas Dworet,
Aaron Feis,
Chris Hixon,
Luke Hoyer,
Jaime Guttenberg,
Cara Loughran,
Gina Montalto,
Joaquin Oliver,
Alaina Petty,
Meadow Pollack,
Helena Ramsay,
Alex Schachter,
Carmen Schentrup, and
Peter Wang.
Everyone grieves differently so our hope is to offer this surfers tradition as a place for our community to stand with the broken and pour out love for our community.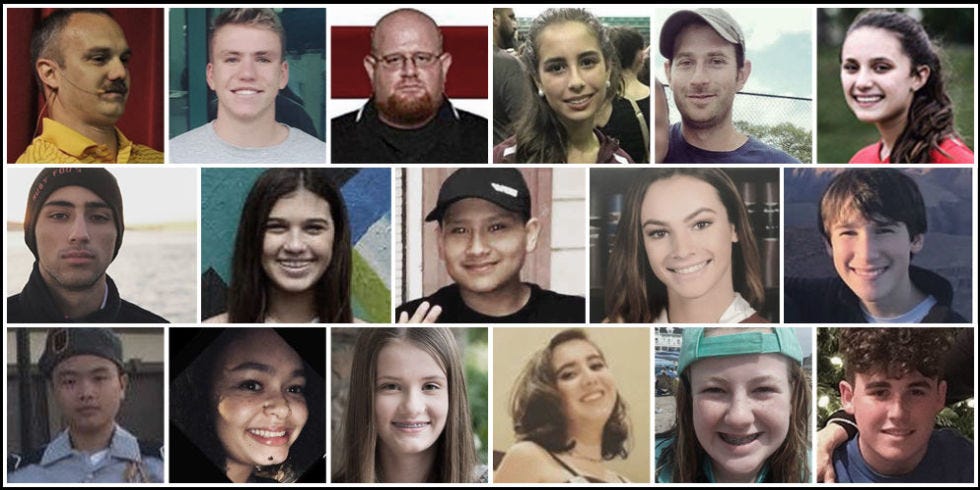 ---
When?
Sunday, February 25th. We will paddle out promptly at 12pm. Arrive early!
Where?
Join us just north of the Deerfield Beach International Fishing Pier.
FAQs
If you are uncomfortable in the water or have never been on a board before, we strongly encourage you to show your support from the pier or the beach. The $1 pier entrance fee will be covered by Island Water Sports. This is for your safety, currently small waves are anticipated for Sunday afternoon.
If you are paddling out, we encourage you to participate on the vessel you feel most comfortable on. Surfboards, ocean kayaks, paddle boards are appropriate. For safety reasons pool noodles, boogie boards, skim boards, and swimming are prohibited during the paddle out.
Surfboards are available on a first come, first serve basis. We will begin lending out boards starting at 11am at Island Water Sports (located at 1985 NE 2nd Street, Deerfield Beach). Please bring a credit card and id for board deposits. You card will not be charged. These are held for collateral reasons only. If you are under 18, download a waiver here and have it completed by a parent or legal guardian before arriving.
If you would like to secure a board before Sunday, you may reserve a board online at http://www.islandcamps.com/rentals/  at the standard $10/hour rate. We will donate 100% of the profits during that time period to the official Go Fund Me at http://www.gofundme.com/stonemandouglasvictimsfund
If you have your own board please bring it and if you have extra bring one for a friend.
If you would like to volunteer, please email linsey@islandwatersports.com
Please share the facebook event with your friends https://www.facebook.com/events/177035329689553 We all need healing in this time.
Parking available at Garage behind Brus Room; Main Beach Parking Lot; Pier Parking Lot; and North Pavilion.
PLEASE NOTE THAT PADDLE OUT TIME HAS BEEN CHANGED TO NOON ON SUNDAY TO ACCOMMODATE MSD STUDENT & PARNET MEETING AT 2:30 PM
---
What is a paddle out?
A paddle-out is a time-honored Hawaiian tradition. Participants enter the water on surfboards or paddleboards. They link hands to form a circle. Once in this circle, those gathered will often take turns speaking one or two things about those that have passed. The hope is to share how their legacy still remains within the lives of those that are able to continue back onshore. Traditionally, each time someone shares in this circle, it is followed by cheers and splashing from the others in celebration of the memory and lasting impact made by the one or ones we have lost.
"It is a traditional Hawaiian thought that, just as every raindrop that falls on land eventually makes it back to the ocean, every person that walks on land eventually goes back into the sea."
Traditionally the circle represents the way in which the ocean brings people together. For so many, especially surfers,  a day in the water is often a coping mechanism. The hope is that the water provides a way to heal for all that attend.
Video by @tallymarkprod
・・・
On 2/25/18, a Paddle Out Memorial was held on the north side of the Deerfield Beach Pier to honor the 17 victims of the Majory Stoneman Douglas shooting. Thanks to @islandwatersports for organizing such a special tribute. 🙏🏽🌊 #MSDStrong @atlanticcurrent. Thanks @benjhicks for getting in the water!