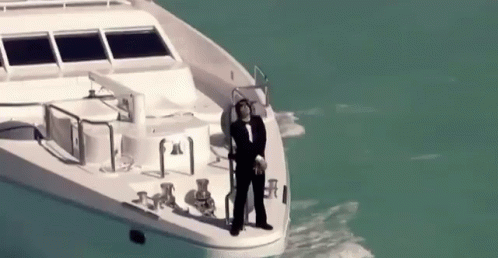 Palm Beach International Boat Show starts in less than 20 days. The 34th annual Palm Beach International Boat Show, March 28 – 31, 2019, is one of the top five boat shows in the country. Everything from the location to the weather, makes this Palm Beach stop a must. The show will feature more than $1.2 billion worth of yachts and yachting accessories. You will see hundreds of boats ranging from 8-foot inflatables (easier on the budget) to super yachts nearly 300 feet in length (perfect for those social status selfies).
And, while we might all dream of a "King of the World" moment out on a beautiful yacht in the open seas,  if a multi-million dollar yacht and the staff to go along with it is not in the cards this year, there is so much more to the Palm Beach International Boat Show!
Here are our top reasons NOT to miss this year's boat show:
Where:The Meyer Amphitheatre FieldAbout the event: The IGFA's highly acclaimed School of Sportfishing will host fourteen seminars on site during the Show with some of South Florida's best captains instructing participants on techniques that took decades to learn. With specialties both inshore and offshore, the seminars will be a feature of the Palm Beach International Boat Show that no angler will want to miss. All of the seminars are FREE with admission.
When: Saturday, March 30, 2019: 12PM & 2PM and Sunday, March 31, 2019: 1PM & 3PM
Where: In the Amphitheater Field located between Datura and Evernia Streets inside the show grounds.
About the event: The Kids' Fishing Clinics, presented by Hook the Future and The Palm Beach Post, are open to all kids ages 4-16 and feature marine life experts teaching kids basic fishing techniques. Upon completion of all learning stations, participating kids have a chance at great prizes. Hands-on, interactive instruction includes Casting a rod & reel, how to fight a fish, selecting tackle & lures, and fishing ethics.
Again this year, the Palm Beach International Boat Show®, will be featuring the "AquaZone" by Nautical Ventures. This attraction will include demos all day that range from live paddle boarding, SUP Yoga, Hobie kayaks, and hovercrafts, life rafts, Lehr propane outboards, Evinrude G-2 outboard, WaveJet self-propelled SUP, VersaDock modular docking systems all within their 60-foot-by-30-foot 40,000-gallon tented pool. Activities include Zapata Flyboard and Jetpack Demos featuring female world champion Flyboarder Kristen Smoyer; a full range of Hobie Kayaks; the Ecoboardin Electric Surfboard and Manta Stand Up Paddle Board; Bixpy electric water jet propulsion system; and the Schiller Water Bike.
"The Palm Beach International Boat Show offers more delicious food than you could eat in a single weekend. With over 100 vendors serving everything from wood-fired pizza and hand-crafted burgers to authentic street tacos and fresh-from-the-wok pad thai, we have plenty of options for every taste and budget, and ample menu items for vegetarian, vegan and gluten-free guests, we promise you'll never go hungry. The upscale beverage experiences planned include specialty cocktails, premium wines and a full line of craft beers with distinct flourishes unique to the individual feel of the Palm Beach International Boat Show." Visit venues like the Palm Harbor Cocktail Barge, Goslings World Famous Island Bar, the Budweiser Cocktail Barge and the Winward VIP Club.
Deep Discounts On Your Favorite Brands
Visit booths like Island Water Sports for deep discounts on your favorite items from companies like Yeti, Hemlock, Olukai, Billabong, Roxy, Hurley, O'Neill and more at the Island Water Sports booth and save with special show discounts. Many of the vendors offer exclusive deals on merchandise purchased throughout the weekend.
Head Home With A Boat Buddy
Stop by the Friends of Palm Beach County Animal Care and Control pet adoption area at this year's #PBBoatShow to find your next first mate!
Commemorative T-Shirts
Each year the Palm Beach International Boat Show works with artists for one-of-a-kind merchandise. Grab yours before you leave!