#ROXYfitness is about women taking strides together to get fit. Our Roxy fitness event in Deerfield Beach this past April showed how as a community our women are strong together. So get out there with your girls and stretch, run, grab a board, or paddle your way into fitness.
---
---
At a recent #ROXYfitness yoga event in France, Roxy caught up with naturopath and cook, @marion.thelliez. She was assembling a delicious chia bowl and shared how beneficial the tiny seed can be.
Chia is not only rich in fiber, omega 3s, protein, vitamins and minerals, but including it in a healthy diet can improve digestive and heart health (to name a few!).
Marion has shared a few of her favorite ingredients she includes in her chia bowl creations, but once you get started, the sky's the limit!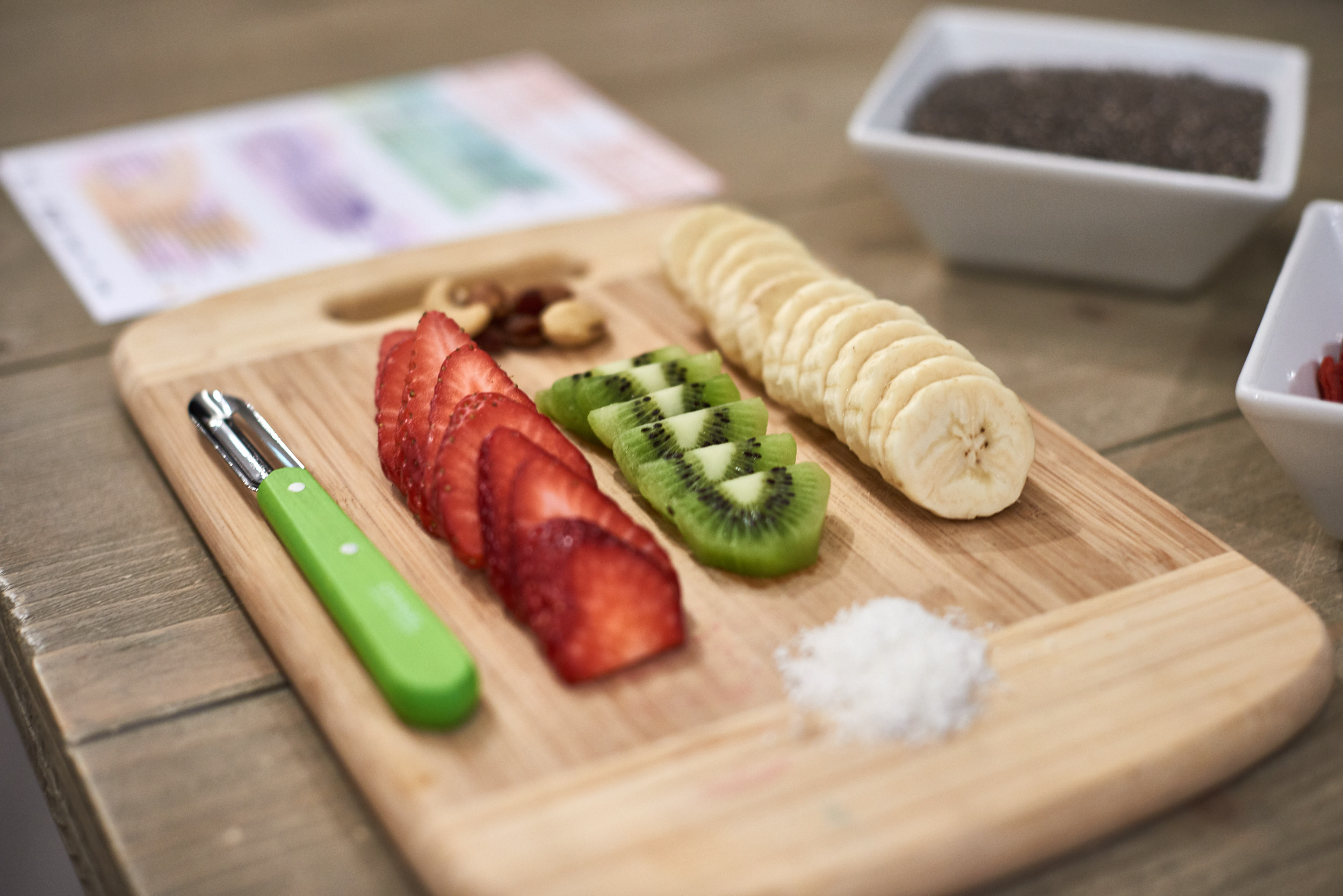 ROXY FITNESS CHIA BOWL
For 1 person:
– 2 heaped tablespoons of chia seeds
– 250 ml milk (we used almond, but you can use hazelnut or coconut)
– 2 teaspoons of cinnamon and/or vanilla powder
– 5 banana slices
– 2 kiwi slices and some apple cubes
– 1 teaspoon grated coconut
– 2 tablespoons of seeds, nuts or berries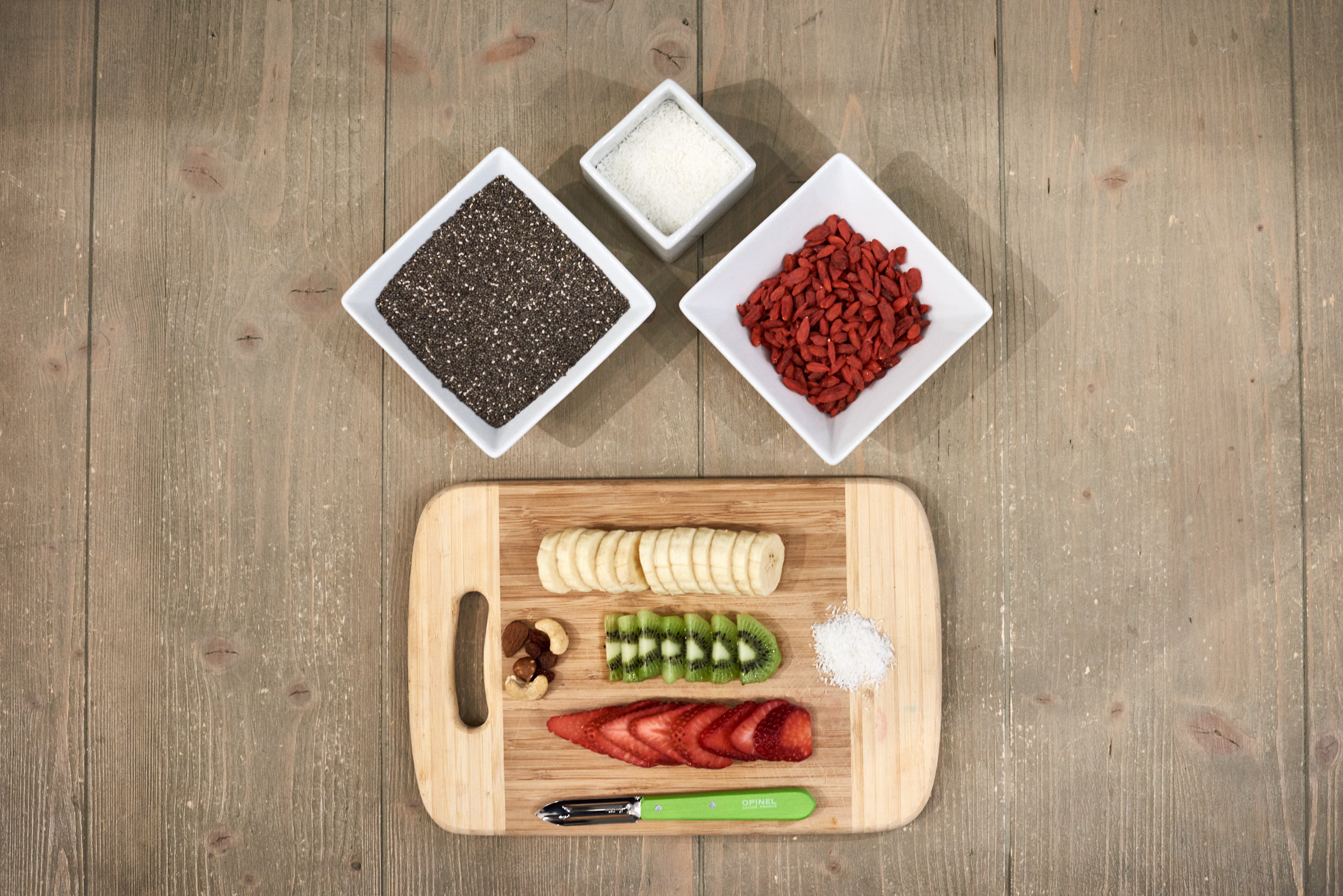 Chia Bowl Directions
1. In a bowl, pour chia seeds and add milk
2. Stir together for 1 minute
3. Let stand for 15 minutes (even better to prepare the day before)
4. Just before it's ready to eat, add fruits, coconuts and seeds of your choice (feel free to get creative!).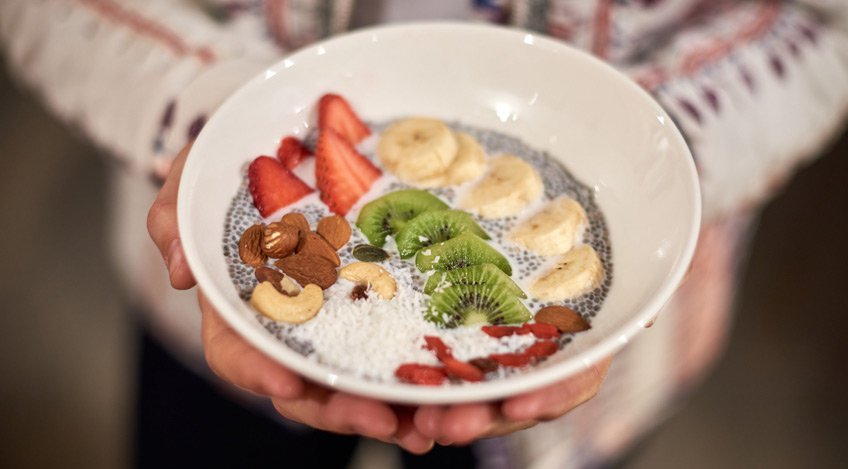 ---
---
SHOP ROXY FITNESS
---
---
Watch the Deerfield Beach Roxy Fitness Event Recap Video