Jump First, Land Second?
We all have that one friend who leaps without looking first and somehow always lands on their feet. Matt Haynes is that type of skateboarder. He's the best addition on a team trip because even if his skating seems unintentional, the spontaneous trick selection and full commitment excites and scares us all. And like his skating, his facetious language is another way Matt shows off his genuine and warm appreciation for friends around him.
If you ever get a chance to see any of Matt's video parts, know that all those tricks took a lot blood, sweat, and tears. To that we applaud too.
Interview with Matt Haynes
You and me go way back, remember that one time you showed up Jamie Thomas at Boynton Skate park? Must have been 2010, What trick were you trying and what made you want to put him in his place?
Yeah, Jamie had seen me trying the trick all day we were kinda skating together at the park hitting the same obstacles so I knew he'd get a laugh if some little kid landed it first. I went up for a front blunt on the quarter pipe and just somehow stayed with it and showed him up.
You live in Jacksonville now, what's the skate scene like up there?
The transition and bowl skating community is huge up here and the skill level is unreal. I haven't been skating as much as I like to due to getting hurt and lacking the good homies to go out with, but I try and hit the parks when I can and get friends to come visit.
What do you miss most about South Florida?
My friends. Matt Smith, Corbin Madsen, Dan, and you, Pedro, to narrow it down. I miss skating everyday, tracking down spots, and going in with the whole crew.
(Matt Haynes' Skating Starts at 1:30 mark)
Man, we miss you down here! When are you coming back?
I try to get back like 4 or 5 times a year depending on my schedule and always have a blast when I do. Especially over Christmas and Thanksgiving when all of you are home also.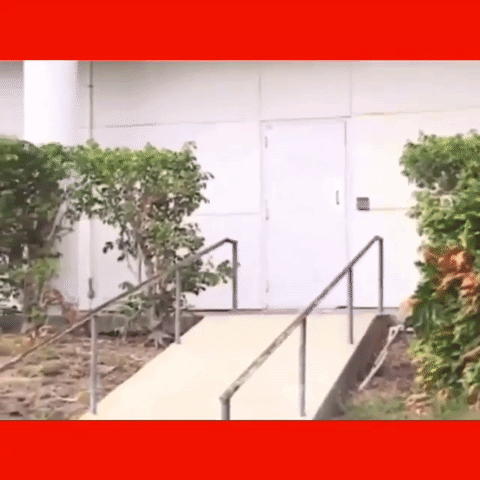 What's your approach to skating a difficult spot that might be too scary?

I used to just say 'screw it, you're not gonna get hurt' and just go for most stuff. But nowadays, after my recent injuries, I've been a lot less motivated to try hard stuff. I've been trying to work on my more technical tricks and work on skating without getting hurt.
You're always charging! How many injuries have you had skating so far?
It seems like I get one just about every year, but I've had  4 serious ones.  (Acl + mcl, ribs, shin, collarbone)
Name a Video part that changed your view on skateboarding?
I like watching skate videos to get myself hyped up, but other than that I'm not really a big skate video guy. I think Marc Johnson's part in fully flared really blew my mind or any of Jame-0's [Jamie Foy] parts get me stoked.
What's your setup like? Favorite skate products?
I ride an 8.5 IWS board with whatever trucks I'm feeling at the time. I usually go with Indy's and Spitfire wheels. Some companies I back are Krooked skate boards and the new smaller companies coming up. I think they're super cool.

Future moves?
I'd like to graduate college soon then travel the world if I can find a way to make some money.
Any shout outs?
To my mom and pops for always supporting me and all the homies. Wouldn't be who I am without you guys.
See Other Team Rider Interviews