Summer in the Sunshine State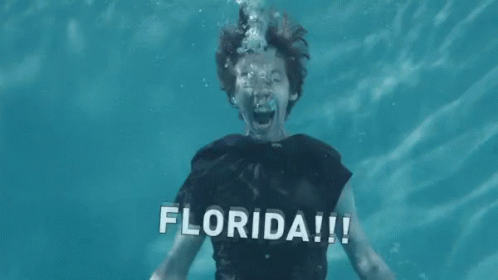 Summer Vacation… Maybe you are dreaming of a summer in Bora Bora. But if you can't foot the 10k trip to paradise, why not enjoy paradise right in our own backyard. We live in a place most people come to vacation. Island Water Sports wants you to stay in a Sunshine Sate of mind with our Central Florida edition of our Summer Bucket List. This edition will focus on some of our favorites in the center of our state. But, stay tuned as we share our favorites all around the state we are lucky to call home.
Four Places You Should Explore in Central Florida
Known as the theme park capital of the world, central Florida is also home to some unique must-see places that are perfect for a weekend away. Check out four of our favorites for our 2017 Sunshine State Summer Bucket list.
---
---
1. Go back in time at Bok Tower Gardens in Lake Wales
A tower fit for Rapunzel with a singing 60-bell carillon, prepare to be overwhelmed by the beauty of Bok Tower. Complete with a 1930s Mediterranean-style mansion and enchanting subtropical gardens, the 250-acre National Historic Landmark and lush environment are a gem in Central Florida. From the 15-foot moat, to the Koi pond and reflection pond, as spending a day trip to Bok Towers will bring peaceful resting spots, romantic trails and breathtaking views. Bok Tower Gardens is located an hour from both Tampa and Orlando in beautiful Lake Wales, FL. The Gardens are open 365 days a year from 8 a.m. – 6 p.m. General Admission: Adults $14 – Children (5-12) $5
---
---
2. Cool Down in the Blue Spring and maybe spot a Manatee at Blue Springs State Park

Florida is home to more than 700 natural freshwater springs scattered around the state. However, Blue Springs State Park is one of the best places to observe West Indian manatees in their natural habitat. Located north of Orlando in Orange City, Blue Springs State Park is a designated manatee refuge.
It is the only state park system in the country to be awarded a National Gold Medal 3 times.
With 72-degree water year round, it is the perfect spring to dive into on a warm day. During manatee season (mid-November through March), several hundred manatee can be seen on an average cold day. The springs are closed at this time to all water activity to protect the manatees. Swimming or diving with manatees is not permitted; this rule is strictly enforced. But, during the summer months, Blue Springs State Park also offers plenty of outdoor recreation for nature enthusiasts, perfect for a day of swimming, kayaking and paddling through its crystal clear waters.
Blue Springs State Park is located at 2100 W French Ave, Orange City, FL 3276. Admission is $2 for a pedestrian, $4 for a single occupant vehicle or $6 for a carload. Camp for $24 a might or grab a cabin for just $95.
---
---
3. Scuba in a Cave in Ginnie Springs
Just a short drive past Gainesville and you'll reach Ginnie Springs. Ginnie Springs is located on the Santa Fe River in High Springs. It is one of the clearest springs in the Sunshine State with the slogan "visibility forever". Popular with swimmers, tubers, snorkelers, and divers, you cannot beat the lush landscape views above ground. But, underwater thrill seekers will add this to the list of must-see attractions for its incredible freshwater dives and over 1,000 feet of subterranean passages perfect for cave divers. Visitors to Ginnie Springs Outdoors can enjoy camping (wilderness sites or sites with electricity) and overnight rental cottages. Entry is $14.o2 for Adults, $3.73 for kids ages 6-12, and free for those under 6. If you plan to dive, certified cave divers will pay $22 and all other divers will pay $30. Equipment is available for rent.
---
---
4. Snorkel in Devil's Den

Devil's Den gives visitors a chance to either dive or snorkel through a mesmerizing 60-foot prehistoric spring. Considered a geological wonder, this must-see attraction feels like an otherworldly destination with its inverted mushroom shape and crystal clear waters. You can examine 33 million-year-old stalactites, ancient rock formations, and fossil beds. On cold winter mornings you can see steam, like smoke, rising from the chimney opening.  Thus, the early settlers gave the name Devil's Den.
Located at 5390 N.E 180th Avenue in Williston, FL. Open 7 days a week from 8am – 6pm. Closed Christmas Day. Park entry Monday – Friday is $15.00 per person or $20 on holidays and weekends. Admission for divers is $38.
---
---
Before you head out for the next adventure with your friends, make sure to stop by Island Water Sports for all the essentials.