It's Labor Day weekend. That first four day weekend after school officially kicks off. The weekend to head to the beach or throw some steaks on the grill.
For many of us it is an All-American holiday but did you know that Labor Day really has its origins in Canada?
In the 1870's labor disputes were happening in Toronto. A strike was held in 1872 to protest the 58 hour work week (And we think 40 is a lot!) starting the first holiday for laborers. Fable has it that Matthew Maguire, a machinist from New Jersey, say the Canadian protest and proposed the holiday and a similar parade on September 5, 1882. This grew to other areas like  Chicago, New Jersey, & Massachusetts, as workers petitioned for shorter work days. The first parade and picket for fairer labor laws was celebrated with "speeches, a picnic, an abundance of cigars and, Lager beer kegs… mounted in every conceivable place." (Not too far from Labor Day celebrations today.)
Today, we continue to celebrate Labor Day with BBQs, picnics, and trips to the beach. So, if you are looking for something to do, we have put a list of our top ten favorites in South Florida to do for FREE this weekend.
1. Help Those is Houston
The massive clean up and damage to Houston after Hurricane Harvey is unimaginable. Join us as we do what we can to help those affected by the storm. We have joined forces with skateboard companies, shops, businesses and individuals to Clean Out Our Closets for Houston. Donate your new or like new clothing and shoes to families who have lost everything. Stop in Island Water Sports all weekend long and drop off your donations for Houston. We will ship them for you. Immediate needs also include diapers, canned food, and pet food. All items will be packed up and shipped on Tuesday.
2. Learn to Surf or Paddleboard
Island Water Sports has been providing free lessons on Deerfield Beach every Saturday morning for the past 30 years. It's our way of promoting a fun and active surf community. All experience and age levels are welcome as long as you can swim. Plus we provide all the equipment, but you're more then welcome to bring your own. Register online or in store today!
3. Jazz Brunch at Riverwalk
The Sunday Jazz Brunch events offer an afternoon of free entertainment along the scenic riverfront in Fort Lauderdale. Head to Riverwalk on Sunday from 11 a.m. to 2 p.m. Musicians perform at different venues all along the New River.  Bring your picnic basket or buy food from area restaurant vendors. And, don't forget to bring portable seats or blankets. Leashed pets are permitted. For information, call 954-828-5363. Information and performance schedules are featured in the City of Fort Lauderdale website.
4. Bank American Bros You Into Museums
The Museums On Us program offers free entry the first weekend of each month at participating museums, including several in South Florida, with eligible Bank of America or Merrill Lynch accounts. It's a good idea to phone ahead, especially on a holiday weekend, to be sure the museum is open and participating in the program the day you want to go. You must show an appropriate credit or debit card, with your name on it.
In Broward:
In Palm Beach:
In Miami-Dade:
5. Be Part of a HUGE Human Peace Sign
Head to Alexander Park at Fort Lauderdale Beach and join Young at Art and be part community painted 8′ by 16′ art project with the theme of love & friendship then join others in making a human peace sign. Events will take place from 9am to 1pm at 501 N Fort Lauderdale Beach Boulevard. For more info visit the Young At Art website or call 954-424-0085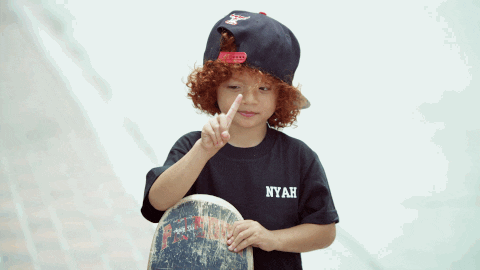 6. Stargazing at Markham
Join stargazers from the South Florida Amateur Astronomers Association for free star-gazing most Saturday nights at the Fox Observatory in Markham Park, 16001 State Road 84, Sunrise. The observatory is open from sunset to about midnight. If you arrive before sunset, there is a $1.50 per person entry fee to get into the park. For information, phone 954-384-0442