Illustrated by the design nerds at DKNG Studios, this beautiful graphic, entitled "Arcade", pays homage to 5 classic video games from the neon-hued '80s
ARE YOU A VIDEO GAME NERD?
Today is National Video Game Day.
Identify The 5 Classic Arcade Games in the design above to see if you are a true video game nerd.
(ƃnp ƃᴉp puɐ 'ɐƃɐlɐפ 'spᴉoɹǝʇs∀ 'uɐW-ɔɐԀ 'ƃuoʞ ʎǝʞuop :ɹǝʍsu∀)
---
---
1. Donkey Kong (1981)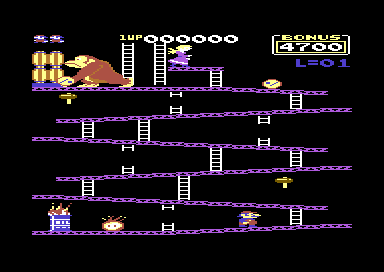 Fun fact:
Every video game nerd should know that Donkey Kong was considered the first video game where a complete storyline visually advanced on-screen.
---
---
2. Pac-Man (1980)
Fun fact:
Pac-Man designer Toru Iwatani was not a video game nerd. He had no training as a designer or programmer but managed to design the most recognized video game of all time.
---
---
3. Asteroids (1979)
Fun fact:
Due to programmers underestimating the popularity of the game with video game nerds around the world, the maximum score is 99,990, after which it resets to 0.
---
---
4. Galaga (1981)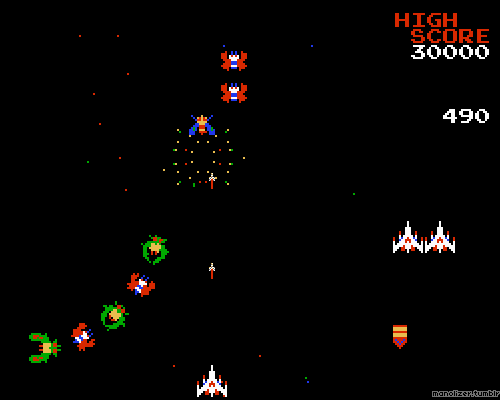 Fun fact:
The writers of the Lost series where video game nerds. They frequently played Galaga during breaks from writing.
---
---
5. Dig Dug (1982)
Fun fact:
It is impossible to win in Dig Dug because at the 256  level you can not be passed. Video game nerds refer to this as the "kill screen". There are also "kill screens" in Pac-man and Donkey Kong.
---
---
HAVE YOU SEEN VANS "GAME OVER" LINE?
The coolest way to let others know that you are officially a video game nerd.
Geek Out and Be Proud with Vans