Surfing may seem like a male-dominant sport, but it's the furthest thing from the truth. Did you know that at Ho'okena in 1905, a surfboard was discovered in Princess Kaneamuna's (aka Kelea) burial cave, making it the oldest known papa he'e nalu (surfboard) found? The board likely belonged to the princess, who lived during the early 1600s.  And, according to Hawaiian legend, she out-surfed riders of both genders. If this is true, it mans women were surfing as far back as the time of William Shakespeare, Pocahontas and Galileo! (Bluegrass) A few centuries later, in the mid-late 1800s, Thrum's Hawaiian Annual reported that women in ancient Hawaii surfed in equal numbers and frequently better than men.
Australian surf pioneer Isabel Letham was born in 1899, and had already begun swimming, diving and bodysurfing by the time she was a teen.  She surfed tandem on a wave with Hawaiian surfing legend Duke Kahanamoku when he visited Australia to for a surfing demonstration.  After that, the 15-year-old girl was thrust into fame and became widely known as the first Australian (man or woman) to ride a surfboard.
The history of women surfing also runs deep in California history. Hollywood-born surfer Marge Calhoun grew up around the beaches of Venice and Santa Monica in the 1930s and 1940s.  She started as a competitive swimmer and diver. The she trained for the 1940 Olympics.  Calhoun never got her chance to compete.  Due to World War II, the games were unfortunately canceled.  Instead, Calhoun won the 1958 Makaha International Surfing Championships riding a 10-foot surfboard. She went on the be the co-founded the U.S. Surfing Association.
These are just a few of the women who made an impact on what we know in surfing today.
Join Surfing Florida Museum this Saturday as they celebrate the women who have been part of surfing history.
Hear Lisa Anderson's Story in the Film "Trouble"
Lisa Andersen was born March 8, 1969 in Ormond Beach, Florida. She is a four-time world surfing champion who won four successive world titles from 1994 to 1997.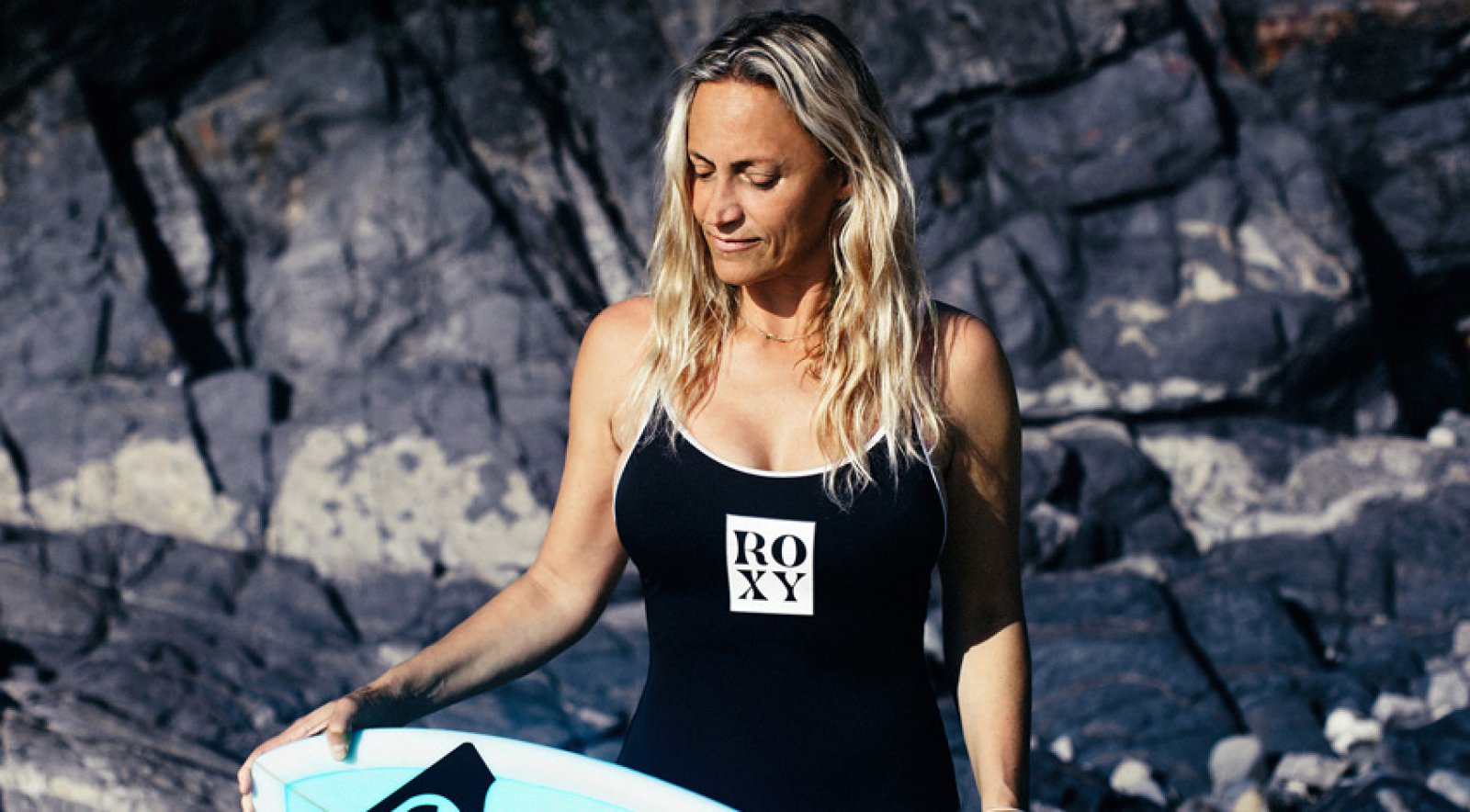 Lisa is also an inductee into the Surfer Hall of Fame. She discovered surfing when she was 13 which changed the course of her life. Watch the story of Lisa pursuit of this passion to surf in the surf film "Trouble" during it's first South Florida showing this Saturday at the Surfing Florida Museum.
Enjoy cold beer, wine, popcorn and an unforgettable night as you listen to stories about the women who have been part of  Florida surfing history and continue to make an impact in surfing around the world.
Win Big
WSL World Championship jerseys of 5-time champion Stephanie Gilmore and Carissa Moore will be given away at the event, along with many other WSL items.
WHAT?
Women Who Surf : Movies and story telling of how women have impacted local surfing history.
Suggested donation of $10 to promote the new Surfing Ohana program that will encourage women and girls to stay active and get out into the water,
Where?
1400 Elizabeth Avenue
West Palm Beach, FL 33401
When?
This Saturday starting at 7:30pm
---
SHOP WOMEN'S SURF APPAREL